Integrating resources in competitive industrial belts
Sino-Australian 100-Year Agricultural and Food Safety Partnership
In November 2014, the Chairman of the New Hope Group and the Minderoo Group (of Australia) jointly launched the Sino-Australia Hundred Year Agricultural and Food Safety Partnership (ASA100). The ASA100 is a bilateral initiative aimed at developing long-term strategic co-operation in the trade of agriculture and manufactured food products between Australia and China. Conception of the ASA100 initiative was witnessed in Canberra, Australia, by Xi Jinping, President of the People's Republic of China, and Tony Abbott, the then Prime Minister of Australia.
The ASA100 is a market driven initiative that has strong support from the governments of both Australia and China. Its members are dedicated to sustainable agricultural development, food safety and cross-border agricultural cooperation. It has attracted the involvement of more than 30 large Chinese corporations and 50 Australian counterparts including, in addition to the New Hope Group, China National Cereals, Oils and Foodstuffs Corporation, Huiyuan Group, Joyvio Group (a Levono-holding enterprise), Beidahuang Group, etc.
In China, the main areas of cooperation encouraged by the ASA100 include agricultural produce logistics, supply chain management, organic food production, food production technology and produce marketing. In Australia, the main areas include land resource development, farming, animal husbandry, processing, crop development, mariculture, deep-sea fishery and feature food processing.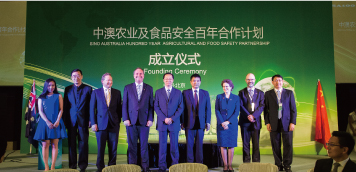 Australian Fresh Milk Holdings
In July 2015, New Hope Dairy invested into a joint venture with two of Australia's leading dairy farming groups, the Perich family and the Moxey family. The joint venture, Australian Fresh Milk Holdings, owns Australia's largest single site dairy production facility in Western New South Wales.
Australian Fresh Milk Holdings occupies a leading position in dairy production technology and is actively expanding its business. Together with its partners, the business is focused on expanding its product offering across the Australian value chain and into China and South East Asia.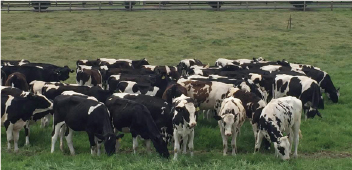 Kilcoy Pastoral Company in Australia
In 2013, the New Hope Industrial Fund acquired a controlling interest in Kilcoy Pastoral Company (KPC), with a total investment of nearly 500 million yuan. At the time, KPC was Australia's fourth largest beef processor.
KPC is located in Kilcoy on the Sunshine Coast in Queensland. KPC was founded in 1953 and has grown to become one of the largest beef processors and exporters in Australia. It annually processes more than 250,000 head of cattle.
The partnership between the New Hope Group and KPC is an ideal example of cooperation: KPC management have continued to run and grow the business while the New Hope Group's supply chain has opened up new product and marketing opportunities.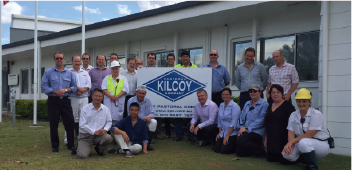 Strategic Collaboration with AgResearch Ltd.
In May 2015, New Hope Dairy entered into a strategic cooperation agreement with AgResearch Ltd., an institute of the New Zealand government, to cooperate in research into health and nutrition of dairy.
The four areas of collaborative research are (1) Chinese consumers' tolerance to lactose, (2) the effect of heat on dairy nutrition, (3) infant milk powders and (4) the development of zero-additive functional milk products. AgResearch has a long history of research and technical support to the global dairy industry and this partnership will serve to enhance New Hope Dairy's own research into product improvement in areas like infant milk powder.
The collaboration between New Hope Dairy and AgResearch Ltd. will both drive research & development and also bring about innovation in product and service development.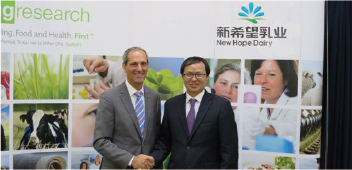 Imported Infant Formula Milk Powder Akara
In November 2013, New Hope Dairy launched its imported infant formula milk powder Akara. Akara is 100% produced by New Zealand company Synlait Milk Limited. Synlait is one of only five independent milk processers in New Zealand and is based in Rakaia, South Canterbury, New Zealand.
Akara is a partnerhip between New Hope Dairy and Synlait: New Hope Dairy is responsible for channel management and marketing whilst Synlait is responsible for development and production.