Extending the industrial chain from raw material processing
New Hope Liuhe Interest in Lansing
In 2015, New Hope Liuhe acquired a 20% interest in Lansing Trade Group LLC, a leading U.S. feed and raw materials trading company, for 800 million yuan.
Founded in 1922, Lansing is the largest independent specialist merchandiser of grain and other physical commodities in the U.S.A. The company focuses on merchandising physical commodities such as grain, feed, raw materials and energy products. Lansing has established branches in North America, South America, Britain and China.
The Lansing partnership has seen two-way benefits including in the areas of risk control, trading and the use of financial tools. The parties have established an efficient approach to sharing information, collaborating on R&D, and hedging mechanisms. Most importantly, the partners have collaborated closely at the people level, ensuring strong growth in international collaboration.
In future, New Hope Liuhe and Lansing will work together to leverage Lansing's operations in North America, Brazil, Australia, Britain and the Black Sea region.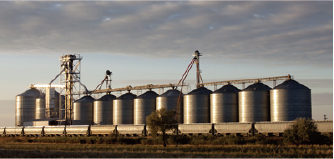 Hosen Capital Acquired Ruprecht Company
In 2014, New Hope Group acquired an interest in the Ruprecht Company, based in Chicago, Illinois, U.S.A. Founded in the 1860's, Ruprecht is a high-end food processing company that produces a variety of beef, chicken and seafood products for the packaged instant foods market. Ruprecht's key clients include high-end supermarkets and well-known catering enterprises. Its product development capacity and quality control have won industry recognition.