New Hope Group began to develop its financial investment platform in 1995
Banking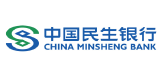 In January 1996, Liu Yonghao, New Hope board chairman, initiated a joint venture to co-found China Minsheng Bank Co., Ltd. (referred to as China Minsheng Bank) with Zhang Hongwei of the Orient Group, Lu Zhiqiang of China Oceanwide Holdings Group, Wang Yugui of China Shipowners Mutual Assurance and Shi Yuzhu of the Giant Group. New Hope has remained an important stakeholder in China Minsheng Bank ever since, with Mr. Liu Yonghao serving as deputy chairman of the board.
China Minsheng Bank is a nationwide joint-equity commercial bank with non-state-owned enterprises as its stakeholders. As a result, key part of its strategy has always been to develop financial services for small- and medium-sized enterprises (SMEs). Minsheng Bank has now grown into a medium-sized and well-performing listed commercial bank. It is committed to ongoing strengthening of and innovation in its product and service offering, with a focus on delivering its customers and communities a market leading experience.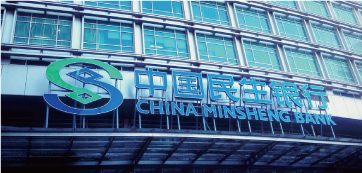 Insurance

New Hope Group is one of the founding stakeholders of China Minsheng Life Insurance Co., Ltd., which commenced business in 2003 with a registered capital of six billion yuan. The Company's operations span life insurance, health insurance, accident insurance, reinsurance and the operation of funds.
Minsheng Life was founded by a group of 22 enterprises including the All-China Federation of Industry and Commerce. Minsheng Life had an initial capital of 830 million yuan and, with the subsequent approval of the China Insurance Regulatory Commission, it increased its capital to 873 million yuan by the introduction of Singapore Asia Joint Holdings Co., Ltd. as a stakeholder. Major stakeholders in Minsheng Life include New Hope Group, Wanxiang Group, China Oceanwide, China Nonferrous Metal Industry's Foreign Engineering and Construction Co., Ltd..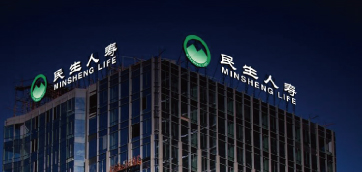 Supply Chain Finance

New Hope Huinong (Tianjin) Technology Co., Ltd. (referred to as Hope Finance) is a joint venture between New Hope Group and New Hope Liuhe Co., Ltd.. It is among the first internet-based financial service platforms in China committed to financing for the supply chain of agriculture and animal husbandry.
Hope Finance focuses on connecting and improving funding sources across the upper, middle and lower parts of the supply chain in agriculture and animal husbandry. It leverages off the relationships and resources of the New Hope Group industrial supply chain, to provide small and micro rural enterprises and qualified farmers with cheaper, more efficient, more reliable and safer financing solutions. Equally, for its institutional and individual investors, Hope Finance provides secure, assured and efficient wealth management services.
Hope Finance's strategy is to continue to grow its core business with farmers, together with growing its product set in rural and supply-chain project financing, mobile wealth management, industrial big data and rural credit. The Company's goal is to be the No.1 brand in internet-based financing for rural China.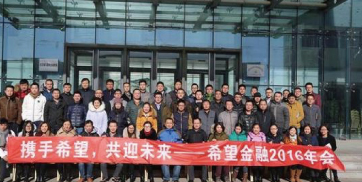 The New Hope Group has built an inclusive rural finance system based around poultry and livestock farming and integrating social capital, government resources and individual financial assets. To date, the Group has established nearly 20 rural finance companies, which provide financial security services to enable production expansion and upgrading of farming techniques.
The Inclusive Rural Finance was established in December 2009, with a registered capital of 150 million yuan.. Since its inception, the Company has provided a cumulative 13 billion yuan worth of security loans to rural households. During 2010-2013 alone, the output value of the poultry and livestock breeders supported by the Company amounted to more than 24.7 billion yuan. The Company is widely recognized for its pioneering and unique business model, and has become a key strategic partner of state-owned banks and joint-stock commercial banks operating in rural financial services.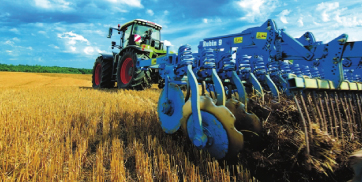 New Hope (Tianjin) Factoring Co., Ltd.
New Hope (Tianjin) Factoring Co., Ltd. was founded in August 2014 in the Tianjing Economic and Technological Development Area, with a registered capital of 100 million yuan. It is a wholly-owned subsidiary of New Hope Group and was China's first commercial guarantee company committed to serving agriculture, farmers and rural areas. Tianjin Factoring is devoted to providing low-interest and low-cost financing services to micro, small and medium-sized enterprises and farmers. With products featuring "simple procedures, flexible product design and efficient lending", the Company aims to help clients connect with various of New Hope Group's businesses to assist them in growing their own businesses.
Tianjin Factoring leverages off the industry reach and penetration of the New Hope Group to provide a full suite of financing services to clients spanning the agriculture and animal husbandry value chain.
Tianjin Factoring presently has nearly 600 million yuan of credit lines from banks including the Agricultural Bank of China, Bank of China, Shanghai Pudong Development Bank, Bank of Tianjin and the Bank of Communications.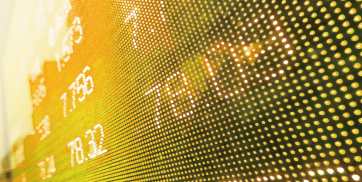 As approved by the China Banking Regulatory Commission in 2010, New Hope Finance Co., Ltd. commenced business in January 2011 and was Sichuan's first finance company set up by a private group. It is jointly funded by New Hope Group and four other companies with registered capital of 532 million yuan.
New Hope Finance has been instrumental to improving management practices, increasing capital efficiency, broadening financing channels and managing financial risks. It is also an important platform of investment, wealth management and value creation.