Having initiated a number of GP (General Partner) funds, New Hope Group continues to seek excellent investment opportunities.
Overseas Agricultural Development Fund
In February, 2016, New Hope Group executed a framework agreement for strategic collaboration with the Zhejiang Provincial Government and the Jiashi Fund. This agreement jointly established the "Overseas Agricultural Development Fund" with an initial 3 billion yuan of capital.
The Overseas Agricultural Development Fund has been established to invest in the development, construction and operation of an agricultural products and food hub to be based on Zhoushan Islands (the "Zhoushan Comprehensive Base"), together with investment into and development of cross-border supply chain to support and promote the Zhoushan Comprehensive Base. The objective is to encourage specialist international food and agribusiness companies to develop operations at Zhoushan.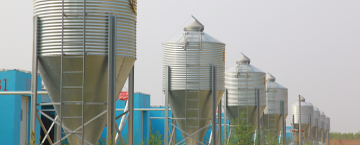 Sichuan Tourism Fund
The Sichuan Tourism Fund was co-founded in December 2015 by New Hope Group, Jiuding Capital and Sichuan Development Holding. It is a provincial-level investment fund jointly managed by New Hope Group and Jiuding Capital, aimed at promoting projects related to Sichuan tourism (but where the total investment in Sichuan Province will not exceed 60%). The initial pool of capital in the Fund totals 3.3 billion yuan.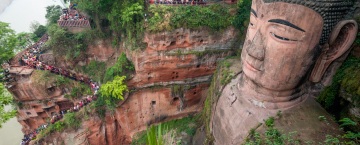 Floor 22, Block 2, Zhongding International, 366 Jinshi Road, Jinjiang District, Chengdu
T:+86-028-85270162
Sichuanese Returnee Startup Fund
The Sichuanese Returnee Startup Fund is an investment fund founded in February 2016 for the purpose of pooling the resources of business-people of Sichuanese origin, to mostly promote Sichuanese returnees to start up businesses in Sichuan. The focus of the Fund is on businesses oriented towards consumption and industrial upgrade, and the Fund will give priority to participating in the mixed ownership reform of state-owned enterprises in Sichuan. The Sichuan Provincial Government has invested 300 million yuan as initial capital in the Fund and New Hope Group has provided commercial management. The total pool of capital for the fund is expected to reach 10 billion yuan and, to date, more than 2 billion yuan has been raised from a range of sources including individuals and institutions.
Floor 22, Block 2, Zhongding International, 366 Jinshi Road, Jinjiang District, Chengdu
M:+86-15828007407
China-Australia Modern Industry Park (Zhoushan) Project
The China-Australia Modern Industry Park (the Park) is located on Jintang Island of the Zhoushan archipelago, Zhejiang. With an investment exceeding RMB10 billion, the Park is expected to function as a free trade zone for processing of premium imported animal proteins, grains, edible oils, and aquatic products, processing and trading of commodities such as iron ore and coal, as well as finance, business, information and other services, in an effort to boost cooperation between China and Australia on agricultural products, food imports, processing, trade and services.
China and Australia are highly complementary in terms of resources and markets, with huge potential for commercial cooperation. In 2014, Chairman of New Hope Group Liu Yonghao and Australian entrepreneur Mr. Andrew Forrest co-initiated the Sino Australia One Hundred Year Agricultural and Food Safety Partnership (ASA100) with the intention of further promoting the cooperation between the two countries in agricultural infrastructure, trade in agricultural products, food safety, the industrial chain for agriculture, etc. In November 2014, the Memorandum of understanding on the ASA100 was officially signed in Canberra in the presence of Chinese President Xi Jinping and Australian Prime Minister Tony Abbott. In December 2015, the China–Australia Free Trade Agreement (FTA) took effect, bringing tremendous opportunities to commercial and trade cooperation between the two countries.
On February 25, 2016, the Provincial Government of Zhejiang entered into a strategic cooperation framework agreement in Hangzhou with New Hope Group and Harvest Fund. This framework agreement includes the establishment of the Overseas Agricultural Development Fund that aims to promote the development of the Park. Under the agreement, the Fund will be established in early 2016, with a phase-1 investment of RMB3 billion; the Provincial Government of Zhejiang will invest RMB1 billion in addition to policy in support of the fund.
On April 14, 2016, the Provincial Government of Zhejiang and the Australian Trade Commission signed a memorandum on cooperation in Beijing, reaching a series of agreements in support of the Park project. The Chinese and Australian Prime Ministers witnessed the signing of the agreements as one of the results of Australian Prime Minister Malcolm Turnbull's official visit to China. These agreements are expected to facilitate the Park project and thus boost the depth and breadth of cooperation and trade in multiple fields including agriculture and food and bring new opportunities to Chinese and Australian companies and investors participating in the ASA100.
Zhoushan service zone, Yongzhou Expressway, Jintang Town, Dinghai District, Zhoushan, Zhejiang
T:0580-8173859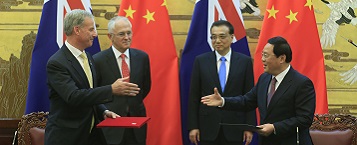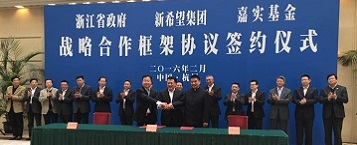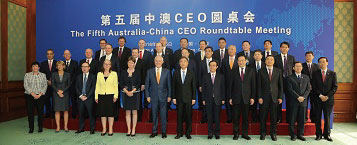 New Hope Asset Management Co.Ltd.
Founded in December 2014, New Hope Asset Management Co., Ltd. is registered at the China (Shanghai) Free Trade Pilot Zone with a registered capital of 100 million yuan. It is a joint venture co-founded by New Hope Group (holding 49% of shares) and Southern Hope (New Hope Group's holding company, holding 51% of shares).
New Hope Asset Management is an arm of New Hope Group responsible for making fund investment and direct investment. It is committed to "value investment" with equity investment as the bridge.