A leading large-scale comprehensive dairy supplier in China
"Fresh" is the key value of the group, with a commitment to providing consumers with fresh, healthy, quality dairy products.
New Hope Dairy Holdings Co., Ltd. is a leading large-scale comprehensive dairy supplier in China. "Fresh" is the key value of the group, with a commitment to providing consumers with fresh, healthy, quality dairy products.
New Hope Dairy operates through a network of 12 dairy processing facilities across South West, East, North and Central China. Four of these facilities are key national agricultural enterprises and eight are provincial leading enterprises. The Company also operates a dairy trading company, a sales company, a nutrition company and a farming company.
Fresh Milk
New Hope Dairy owns more than 20 large scale dairy farms nationwide, plus 12 directly affiliated dairy farms. This milk supply network ensures that each dairy processing facility is within 100-150 kilometres of the source. Each dairy farm is chosen for its bio-environmental benefits to ensure safe, quality and reliable supply.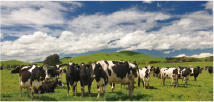 Innovative Products
Innovation is a key focus for New Hope Dairy, with a constant focus on new products to meet consumers' needs for improved choice, greater safety and product availability. New Hope Dairy has delivered many ground-breaking products to consumers.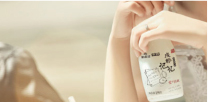 Safety
New Hope Dairy lives by the "Ten Criteria for Chinese Good Fresh Milk". Its DHI management ensures the quality and safety of feed and milk supply, and its processing environment and product management systems guarantee the quality and safety of fresh milk and other dairy products.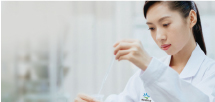 Brands Nearby
Driven by the vision of "building China's No.1 brand of fresh milk", the brands of Sichuan Huaxi, Yangping Milk, Kunming Xuelan Milk, Yunnan Diequan Milk, Qingdao Qinpai Milk, Hangzhou Shuangfeng Milk, Anhui Baidi Milk, Hebei Tianxiang Milk have become first-choice brands for local consumers and leading brands in their respective local markets.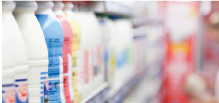 Contribution to the Dairy Industry
New Hope Group is a vice-chairman member of the Dairy Association of China and China Dairy Industry Association and the chairman member of China Western Dairy Development Association.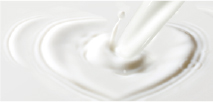 "Fresh" milk source

"Fresh" technology

"Fresh" supply

"Fresh" customer experience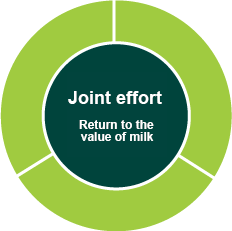 Faster

Greener
Revert to nature, return to purity,
authenticity and freshness
Revert to nature, return to purity authenticity and freshness

Closer
100-150 kilometers form factory to
dairy farm
100-150 kilometers form factory to dairy farm
We hope that in the future we can
continuously create truly high-quality dairy products
and continuously fulfil our social responsibilities
Starting from small things,
we will jointly build healthy milk sources, improve
production, maintain product safety and truly enable more people to
have more quality milk,assured of its quality!
Our Locations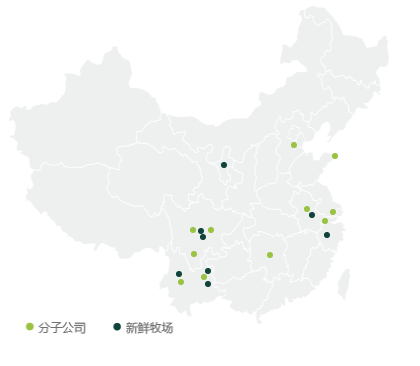 Our Brands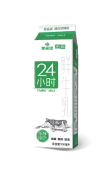 24 Hours
24 Hours is the first fresh milk brand defined by time—it is produced and brought to the shelf within 24 hours. 24 hours, as a representative product of fresh milk, it has been sticking to the high requirements on freshness for five years.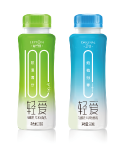 "Light Love" Light Yoghurt
Qing'ai, the first light yoghurt in China. The brand embodies a "light" attitude towards life. The slogan goes, "Lightly We Should Live". Zero all worries and be burden-free.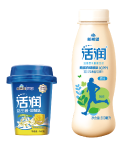 Horun
Fermented from raw milk, with patent Horun probiotics added consisting of patent probiotics originally produced in the United States, Horun advocates a "comfortable" healthy life and values youth, fashion and vitality. It encourages the young to "run" (as in Horun) in order to make the "comfortable" life a reality.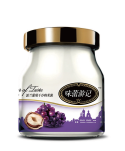 Tour of Taste
Tour of Taste is the first fresh cheese in China made from high-quality milk from ecological dairy farm. Fine raw materials are selected from all over the world—the bacterial strain from Denmark, currants and nuts from Poland—and mixed perfectly with cheese so as to give consumers a wonderful exotic taste.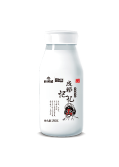 City Memory
City Memory is produced with the traditional single-pot technique, it regains the most primitive taste of yoghurt. City Memory is a retro yoghurt product with cultural meaning. It was awarded the 2015 Chinese Breakthrough Innovation Award by Nielsen, making it the only dairy product to win this award.

Flavoured Milk
With New Hope Banana Milk, we were the first to introduce the banana milk immensely popular in South Korea. Since the launch of the product in 2012, we have upheld the concept "yummy, fun and chic" in order to bring consumers "chic and fun" flavoured milk.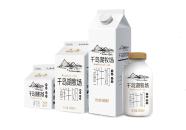 Qiandaohu Dairy Farm
Qiandaohu Dairy Farm is located by the Qiandao Lake. Embraced by green mountains and lush forests, in an unpolluted environment with fresh air, the dairy farm ensures the premium quality of the fresh milk, which retains its naturalness through special techniques with no additive.

Alps Yoghurt
Fermented naturally with the patent Italian Synbio100 strain, with no additive, Alps yoghurt made from milk of Qiandao Lake Dairy Farm is of top quality.